Available Rescue's
He uses doggie door but is not fixed and will mark after being fixed it will stop. He does good with some other kids (furbabies) but not others. cats not sure. He was given to me by a friend but is not good to breed. He has legs and a nose. he is not perfect to breed. I am low on rescue funds and need a signed contract that you will get him fixed and vet who will do so. He is up to date on shots and he is 2 years old blonde coat. good with young kids not babies. He comes with a florida health certificate. If you are interested in him please contact me. REDUCED TO 225.00.
HIBBETTS BLACK VELVET GIRL
MY GIRL
HI I AM HIBBETT'S BLACK VELVET GIRL. I AM 6 YEARS OLD MY DADDY IS CHAN CHING LEE ON MY BOYS PAGE LINE IS A DOLL VINNY OF YINCHING, BY ANNE DOLL! MY MOM IS AMBER DALES HONEY BEA! I AM MOVING AND DOWN SIZING. I AM LOOKING FOR A LOVING HOME FOR HER. HER ADOPTION FEE IS 200.00. IF INTERESTED PLEASE CONTACT ME. SHE IS AN INSIDE DOG AS ALL MINE ARE.
CHEWY
CHINCHILLA 2 YEARS OLD!
Chewy is a great little chinchilla. He is about 2 years old. He has lost his love for being held as I don't have the time to hold him so he is a little hard to hold and love these days. He needs somebody with the time to love him and get him to be held and loved again. I am selling him and all of his things go to. His cage, bath, purse and what ever I can find around here that will go with him. REDUCED TO 100.00 FOR HIM AND CAGE AND OTHER THINGS THAT BELONGS TO HIM.
Molly Mae is a peke/shih cross.She is not a rescue she is one of my pups. She is mainly black with white socks and white on her chest. She is short and stocky like a pekingese. Her coat is like a shih-tzu.She loves her people and children.She gets a long with other dogs,she is paper trained,she loves to play and she has lots of energy. I am asking four 300.00.
I Am An Animal Rescuer

My job is to assist God's creatures
I was born with the need to fulfill their needs
I take in new family members without plan, thought or selection
I have bought dog food with my last dime
I have patted a mangy head with a bare hand
I have hugged someone vicious and afraid
I have fallen in love a thousand times
and I have cried into the fur of a lifeless body
I have Animal Friends and friends who have Animal Friends
I don't often use the word "pet"
I notice those lost at the road side
And my heart aches
I will hand raise a field mouse
And make friends with a vulture
I know of no creature unworthy of my time
I want to live forever if there aren't animals in Heaven
But I believe there are!
Why would God make something so perfect and leave it behind?
We may be master of the animals,
But the animals have mastered themselves
Something people still haven't learned
War and abuse make me hurt for the world
But a rescue that makes the news gives me hope for humankind
We are a quiet but determined army
And making a difference every day
There is nothing more necessary than warming an orphan
Nothing more rewarding than saving a life
No higher recognition than watching them thrive
There is no greater joy than seeing a baby play
who only days ago, was too weak to eat
I am an Animal Rescuer
My work is never done
My home is never quiet
My wallet is always empty
But my heart is always full
In the game of life, I have already won!

~ Annette King Tucker ~

I GROOM AND BOARD FOR A SMALL FEE THE MONIES GOES BACK INTO MY RESCUE FUND SO I CAN SAVE MORE LIVES. SO IF YOU NEED A GROOMER OR NEED ME TO BOARD YOUR BABY PLEASE GIVE ME A CALL OR EMAIL!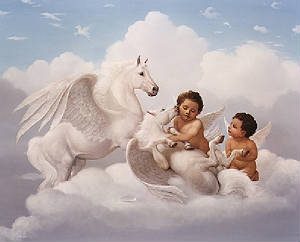 THIS IS MY LIFE
THIS IS WHY I DO RESCUE
THIS IS WHY I DO RESCUE. THE LITTLE GUY CAME FROM A OWNER SURRENDER FROM A HIGH KILL SHELTER. HIS OWNER SAID THIS JUST HAPPENED AND SHE BROUGHT HIM THERE TO BE KILLED. WELL ANYBODY WITH A RIGHT MIND WOULD AND COULD SEE THAT HIS EYE HAS BEEN HANGING OUT OF HIS HEAD FOR MONTH AND MONTH. THE EYE WAS CRUSTED AND THE INFECTION WAS SO BAD IT WAS DRAINING OUT OF HIS EAR! THESE ARE SUPPOSE TO BE HUMAN BEINGS THAT HAD THIS DOG!!! NOOO WAY!!!
THESE PEOPLE WHO HAD HIM WHERE SCUMMMMM!!!!
I GOT HIM THE SAME DAY HE WAS TURNED INTO TO BE KILLED. HE IS 2 YEARS OLD AND A VERY SWEET BABY BOY. AND THIS IS WHAT HE DESERVED IN HIS YOUNG LIFE. I RUSHED HIM TO ANOTHER LADY AND SHE RUSHED HIM TO HER VET WHICH WAS CHEAPER AND HE HAD SURGERY THAT DAY TO REMOVE HIS EYE. HE IS ROCOVERING NICELY. HE IS HAPPY TAILS AGAIN. ANOTHER PRESIOUS SOUL SAVED FROM CRAZY PEOPLE AND DEATH ROW. I POSTED THIS PICTURE SO HUMANS CAN SEE WHAT THESE KIDS GO THREW THAT I GET IN RESCUE. OHHH DON'T TAKE YOUR DOGS TO PETSMART THAT IS WHERE I TOOK BUSTER AND WAS GOING TO HAVE HIS EYE REMOVED THEY WANTED 1200.00 JUST TO REMOVE HIS EYE. SO I GOT HIM TO AN EMERGENCY VET IN BROOKSVILLE TO DO IT FOR 500.00 AND THEY NEUTERED HIM. THANKS TO EVERYBODY IN RESCUE THAT HELPED OUT WHEN I SCREAMED FOR IT. THIS BABY REALLY APPRICIATES IT AND SO DO I. I REFUSE TO GO TO PETSMART EVER AGAIN. THEY NEW I JUST RESCUED HIM AND WAS TRYING TO GET HIM EMERGENCY HELP AND THEY TELL ME 1200.00! I WON'T TAKE A DYING RAT THERE!!! OKAY, I AM DONE VENTING. BUT HE IS RECOVERING VERY WELL!
THANKS,
JODY
FLORIDA PEKINGESE RESCUE
I am taking applications for these sweet rescue's. Some are not ready to go quite yet. But always excetping applications. I do home checks and vet checks to make sure these babies don't end up back were they where. If you wish to call, leave a message, you can call at 352-690-1828. I will get back to you as soon as I can. Please adopt a resuce. A home isn't a home without adopting a furbaby that needs a forever home! Please concider atopting before buying a furbaby! PLEASE DON'T BUY FROM A PET SHOP. BY DOING THIS YOU ARE SUPPORTING PUPPYMILLS!
Mommy and Mickey reunion!!
April 3rd 2008!
Mickey Back with his family!!!
Mickey adopted back to his family 4/3/08
MICKEY (THEO) WAS ADOPTED BACK TO HIS MOMMA. SHE HAS BEEN LOOKING FOR HIM ALL OVER. SHE HAD TO GIVE HIM UP DUE TO A DIVORCE AND SHE HAD TO MOVE IN A QUICK WAY DO TO ABUSIVE HUSBAND. SHE COULD ONLY FIND A PLACE THAT WOULD NOT TAKE FURBABIES. I HAVE NOT BEEN ABLE TO ADOPT HIM FOR 10 MONTHS. I GUESS IT WAS MENT TO BE. BUT HE IS HAPPY VERY HAPPY BACK WITH HIS MOMMY AND HIS SKIN BROTHER AND SISTERS! ANOTHER HAPPY TAIL!
THE FLAMING BRIDGE

Just this side of Hell is a place called the Flaming Bridge.
When an abused animal dies, it stops by to discuss its life with
the Keepers of the Flaming Bridge before continuing on to the
Rainbow Bridge. The Keepers of the Flaming Bridge compile a Master
List of animal abusers, so that they will be able to recognize
them and confront them with their actions when they die.
Across fields of flame roll cries of agony, mimicking the pain
inflicted on the innocent animals by their heartless abusers.
But the animals are not there crying out - they have gone on to the Rainbow Bridge and their just rewards for the innocent lives they have lead. The cries come from the dark cohorts of the Keepers -
savage beasts out of the worst nightmares of the animal abusers
for whom they wait. Patiently, they wait, planning for the day
when the abuser arrives. Then one day, their cries grow more
urgent. Their eyes burn with an eerie, unearthly glow. Savage glee lights their hideous faces, and as one they turn and run.Faster and faster they run, flying over the ruined land, drawn onby their quarry.
The abuser has arrived at last, and when the pack reaches him they fall upon him to wreak their vengeance. His flesh is flayed from his body as their reeking breath and shrieking laughter fill his agonized consciousness. But he does not die - his pain will
continue, forever. Then the pack drags the abuser across Flaming
Bridge, down into that special place in Hell reserved just for
"people" like him......
-Author wishes to remain anonymous


Donations are very much appreciated to help these babies and the future of other rescue's. The money goes strictly to vet bills and up coming rescue's that need help. So please find it in your heart to donate to our cause to save and help these babies! We except donations through paypal!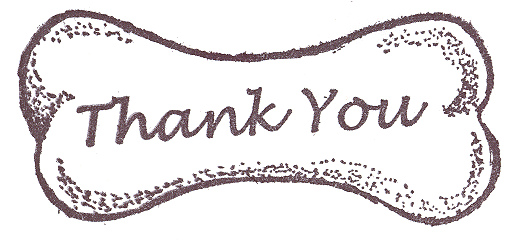 PLEASE CALL ME AT 352-690-7412 AND SET UP AN APPOINTMENT TO VISIT MY FURBABIES!
ALL ADOPTION FEE'S ARE NONREFUNDABLE AS THESE MONIES GO BACK INTO MY RESCUE'S!
I want to quit!
My health is bad. There are days I feel so terrible that I can barely move. My phone bills are outrageous, and I could have replaced my van with the funds I have spent these last 3 years---on animals that were not my own.

I want to quit!
I spend hours and hours emailing about dogs. There may be 500 messages when I start---and at 4 AM, when I finally shut down the computer, there are still 500 emails to be read.

I want to quit!
Gosh, I haven't the time left to email my friends. I can't remember the last book I read, and I gave up my subscription to my local newspaper--- I used to enjoy reading it, cover to cover, but now it often ends up in the bottom of the squirrel's cage---unread.

I want to quit!
I've spent days emailing what seems like everyone---trying to find a foster home, help for a dog languishing in a shelter---but his time has run out, and the shelter has had to euthanize to make room for the next sad soul.

I want to quit!
I swear, I walk away from my computer to stretch my legs---let the dogs out---and come back to find another dog in desperate need. There are times I really dread checking my email. How will I find the funds, the help, to save yet another dog?

I want to quit!
I save one dog, and two more take its place. Now an owner who doesn't want his dog---it won't stay in his unfenced yard. An intact male wanders... This bitch got pregnant by a stray... This 3-month-old pup killed baby chicks... The dog got too big... This person's moving and needs to give up his pet. I ask you, friends---what town, what city, what state doesn't allow you to own a pet?

I want to quit!
I just received another picture, another sad soul with tormented eyes that peer out of a malnourished body. I hear whimpering in my sleep, have nightmares for days...

I want to quit!
Many of the "Breed People" don't seem to want to hear about these dogs. Breeders either don't realize, or just don't care, how many dogs of their breed are dying in shelters.

I want to quit!
I just got off the phone. "Are you Pekingese Rescue? We want to adopt a male to breed to our female." How many times do I have to explain? I have tried to explain about genetics, about health and pedigrees. I explain that rescue NEUTERS! I usually end up sobbing, as I explain about the vast numbers of animals dying in shelters across the country, as I describe the condition many of these animals are found in. I wonder if they really heard me...

I want to quit!
It is not like I don't have enough rescues of my own to worry about---but others have placed dogs improperly and aren't there to advise the new owners.

I want to quit!
There ARE some unscrupulous rescues out there---hoarders, collectors, and folks who will short change the care of the animals to make a dollar. The save them all, regardless of temperament, putting fellow rescuer's and adopters at risk but not being truthful.

I want to quit!
I have trusted the wrong people--- had faith and heart broken...

I want to quit!
AND THEN... My dog, Sassy, lays her head in my lap, she comforts me with her gentle presence---and the thought of his cousins suffering stirs my heart.

I want to quit!
AND THEN... One of those 500 emails is from an adopter. They are thanking me for the most wonderful dog on earth---they cannot imagine life with out their friend---their life is changed, and they are so grateful.

I want to quit!
AND THEN... One of my adopted Rescues has visited a nursing home. A patient that has spent the last few years unable to communicate, not connecting-- -Lifts his hand to pat the huge head in his lap, softly speaks his first words in ages--- to this gentle furchild.

I want to quit!
AND THEN... A Good Samaritan has found and vetted a lost baby, "I can't keep him, but I'll take care of him until you find his forever home."

I want to quit!
AND THEN... "Hunter took his first steps holding on to our Lab." "Jody, you should see this dog nursing this hurt kitten!" "I was so sick, Sassy, and he never left my side..."

I want to quit!
AND THEN... I get an email from a fellow rescuer, "Haven't heard from you in a while---you OK? You know I think of you..."

I want to quit!
AND THEN... A dozen rescuers step up to help, to transport, to pull, and to offer encouragement. I have friends I have never seen, but we share tears, joys, and everything in between. I am not alone. I am blest with family of the heart, my fellow Rescuers. Just days ago it was a friend who shared her wit and wisdom, whose late night email lifted my heart. Sometimes it is friends who only have time to forward you a smile. Often, it is my friends who forward me the notices of dogs in need.

There are Rescuers who see a failing transport and do everything they can to find folks to pull it together for you.

Rescuers who'll overnight or foster your Dog while you seek transport.

There are Rescuers not used to or comfortable with your breed, but who put aside their discomfort to help.

There are Rescuers whose words play the music of our hearts.

Foster homes that love your Rescue, and help to make them whole again---body and spirit. Foster homes that fit your baby in, though it may not be their breed.

Rescuers whose talents and determination give us tools to help us. Rescuers we call on for help in a thousand ways, who answer us, who hear our pleas.

Rescuers who are our family, our strength, our comrades in battle.

I know I cannot save every Peke in need. I know my efforts are a mere drop in a sea. I know that if I take on just one more---those I have will suffer.

I want to quit!
But I won't. When I feel overwhelmed, I'll stroke my Sassy's head while reading my fellow Rescuers emails. I'll cry with them, I'll laugh with them---and they will help me find the strength to go on.

I want to quit!
But not today. There's another email, another dog needing Rescue.
These kids are wonderful rescue's. They come into rescue with problems, do to there previous owners who did not love them enough to take care of them properly. We as rescue get them back into shape phsically, emotionally, and mentally. We work hard with our rescue's for the love of the breed!!! And only for the breed. We don't want the credit, we just want them to be in the right home for them and the adoptive parents. We just want them to be happy for the rest of there lives. I also make sure of this before they are adopted to there next family. If you really want to adopt a kid, you will go through the steps! My adoption fee is standered 200.00 in less other wised discussed. What I post for there adoption fee applies to that furbaby! This fee helps me with there vet bill and care giving while with me and also the next kids that may need our help to pull them from a kill shelter or any other help they may need. Adopt and share the wealth! If you are interested in adopting a pekingese, please feel free to email me. Thank you for visiting my site and hope you can help a fur baby in need of a good home with a good family!
WE ARE ALWAYS LOOKING FOR AN APROVED FOSTER HOME IN OUR AREA! WE ALSO NEED HELP WITH TRANSPORTING AND JUST SPREADING THE WORD TO ADOPT A HOMELESS PET! IF YOU ARE INTERESTED IN JUST HELPING OUT EMAIL ME AND I CAN PUT YOU IN THE RIGHT DIRECTION! NO MATTER WHAT BREED YOU WOULD LIKE TO HELP OUT! WE ALL WORK TOGETHER TO SAVE ONE LIFE AT A TIME!!!
PEACE,
I would also like to add that I am a member of the Citrus Captial Pekingese Club of North Central Florida, and Pekingese Club of America, Continetal Kennel Club, and also American Kennel club for many years.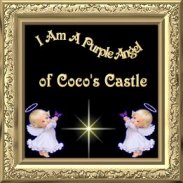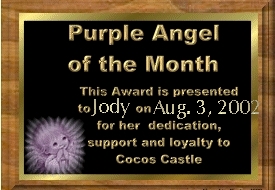 | | |
| --- | --- |
| | PLEASE DONATE TO HELP WITH MEDICAL EXPENCES AND BOWLS THE THINGS THEY NEED! |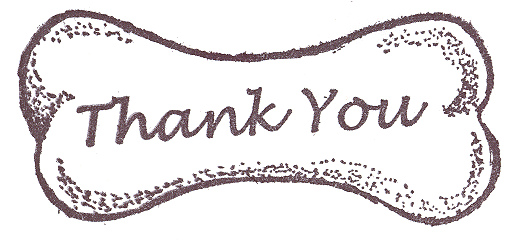 Last updated JULY 3, 2013!